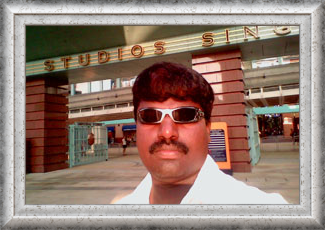 Business Conference, Singapore 2011
Hello! My name is Positive PERUMAL and I'm the creator of OUT OF SYLLABUS workshop series in India and an author of the upcoming book "OUT OF SYLLABUS".
Having hands on Experience in the fields of Leadership, Management, Sales & Marketing, Digital Marketing, Software, Online Branding, Peak Performance, Personal Branding, Personal Development, Counselling, Fitness, Health and Nutrition, Training & Development, Transnational Analysis, etc.
I first discovered to the sales and marketing industry in 2001, while I was still studying my Software Graduate in a leading Indian university and first viewed it as a part-time sort of thing which I could invest some time into on the side. I know they all start out that way and I'm not going to give you some rosy story about how it changed my life (although it actually did and I'll come to that soon)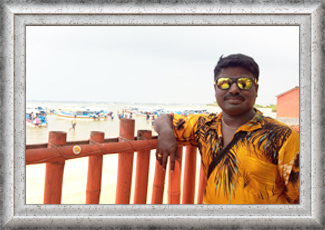 Business Conference, Bangkok 2012
Its an door-to-door marketing type of selling books and dictionaries in the streets of Chennai. I never like the Job, as a IT Student it was very stranger to me to sound every door on a street and I feel very shame to sell. I was hate my tasks, unfortunately, my family situation I need the money for my further studies, the only choice in front of me is Sell something to earn something.
Within weeks of field work with the Book Selling company, I realized one thing the world is running, the riches were born and growing always, the earth is rounded through only on Selling something.
When I start selling first time, I had fear(s) of rejecting, speaking, asking and accepting... ing... ing... ing... slowly I start to love my sales profession because over a period of time the above said fears were gone, out of my way. After some research, visiting of many seminars, reading articles and some worthy books and attending many workshops presented by South India's leading Trainers, Speakers, Entrepreneurs and Business Magnets. I was personally consumed and feel about the Contents they were covered through my energy level changed on my day by day activities.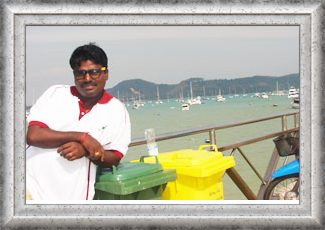 Business Conference, Phuket 2015
Meanwhile, from my busy 9 to 6 job as as Software professional I felt and I realized it is not enough to fulfill my dreams. Also, the studies were completed in Schools and Colleges are not met to fulfill my desires & achieve some big dreams. Since that was the case, I needed a method of becoming a Entrepreneur and wanted one with a very low barrier to entry, I chooses the Direct Selling industry as my life time career. It gives me a financial support as well as the Social image also a kind of complete satisfaction. I learned lot, the opportunity to teach a lot to my known and unknown circle of friends. They also cultivating the results they were learnt.
In 2009, I started my first coaching in the area of teaching Cash Flow quadrant and Law of Attraction to my friends and business circle. I was reach out many hearts by the way.
Since 2013 September onward, officially I launched my workshop and I named it OUT OF SYLLABUS. The title tells everything else. The first question of our life of exam is MONEY, and the life of exam written by our MIND then HuMAN reached his/her end. But, no schools or colleges are taught these things. In our workshops we taught about the Secrets of Money, the Secrets of Mind and the Secrets of HuMAN.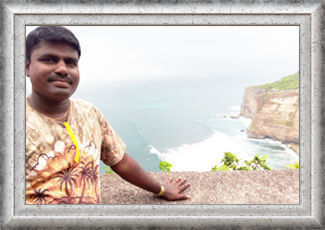 Business Conference, Indonesia 2016
And till I consulted and coached more than 3000 people in the past 7 years. I conducted the 50+ OUT OF SYLLABUS workshops to Various Govt. School's Students and Teachers, ITIs, Polytechnics, Engineering Colleges, Arts & Science Colleges and Many Individuals entrepreneurs through out Tamil Nadu.
My focus is on being the consultant and coach to help people like you to maximize their potential and become healthier, happier and peak performers. My dream is to facilitate at-least 1,00,000 people for achieving peak performance state and living a healthier and happier life by 2020, achieving this, I'm proud to be a part of 2020 vision of our great leader Dr.A.P.J.Abdul Kalam.
Some of the brand channels founded by me, with an aim to create a movement and evolution of people with a sense of spiritual growth and progression and living a better, thriving life, are as follows.
Out Of Syllabus
Empowering and enriching people to achieve progress and growth in their life, career and organization through peak performance coaching by understanding the Money, Mind & the real potential of HuMan being - www.outofsyllabus.co.in
Digital Marketing Intensive

Digital Marketing Intensive Workshop gives marketers a complete overview of the digital marketing landscape including all the essential disciplines, how they fit together and how to assess what's right for your strategy and where you need further in-depth learning. This program shows you EVERYTHING you need to stay on the leading edge of digital marketing and use innovative tools to get real business results.  www.digitalmarketingintensive.in
Online Partner

Enabling you to become an exceptional brand online and helping you to connect with your clients. Assisting you in promoting, marketing, branding and selling through different types of digital channels - www.sukere.com
Ayur Master
Making human lives healthier & happier through holistic ayurvedic approach - www.ayurmaster.com
Wellth Master
Enable an opportunity to every one who needs Health, Wealth and Happiness via concept of new era "Wealth through Wellness" from revolutionary Industry - www.wellthmaster.com
More Information
If you would like more information on transforming your Life and peak performance in your Career, very much like how I did it, feel free to get in touch with me using my contact page.
You will also be able to keep in touch with what PositivePerumal.com is up to through the use of one of our many subscription methods. Also, feel free to connect with us on Facebook, Twitter, Google+ and LinkedIn if you're an active user on those networks. For more videos on my Coaching sessions and Opportunities just watch my YouTube Channel.